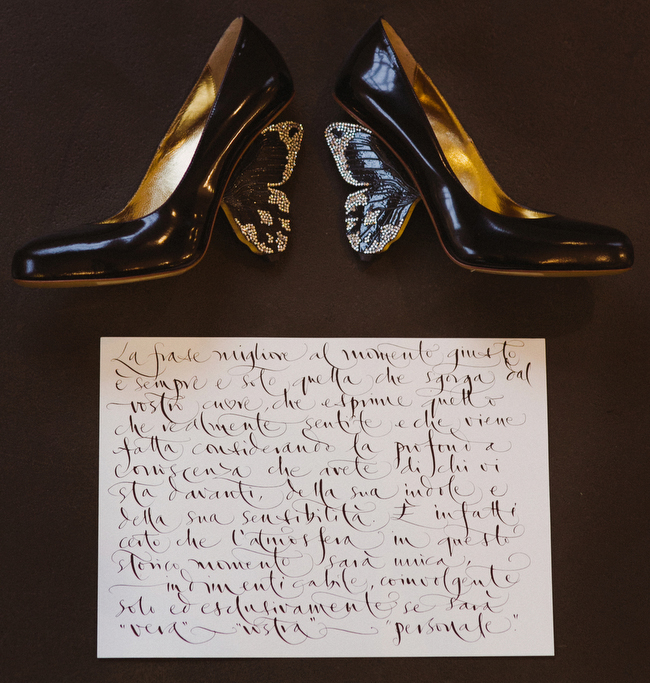 Acclaimed calligrapher and graphic designer, Betty Soldi is a dreamer at heart. She is the brilliant artist behind the graphics of Personalized Italy. Combining her elegant script and signature stars she came up with the perfect depiction of our extraordinary, tailored experiences. Want to try your hand at this delicate, artful craft? Betty offers calligraphy workshops for Florentines and foreigners alike. She also offers private lessons when her calendar allows. If you don't have time for a class, at least pop by the shop to take a look. Betty and her partner Matteo run And Company, a specialty studio that sells ceramics and stationary illustrated with her calligraphy along with one-of-a-kind salvage and vintage interior design pieces. Mention this dreamy stop to Jen and she will be sure to include it on your Personalized Shopping itinerary of Florence.
Annie put together an amazing shopping day for us in Florence. Jen took us to those stores that "aren't in the tour books." Beautiful linens, hand embroidered, clothes, shoes, handbags, all unique. We often met with the store owners who would further explain how and where their local items were produced. Extraordinary discoveries and adventures created by Personalized Italy.
Terry & Dotti, Hawaii & NYC
Overwhelmed by the amount of places to shop in Rome?
Take advantage of Annie's fashion expertise in NYC and abroad and learn her favorite spots in the Eternal City for vintage and designer clothing, textiles, as well as decorative and architectural antiques. There is an abundance of elegant mainstream shops in Rome, but Annie will guide you down sidestreets showing you the secret gems of the city. She will take the Piazza di Spagna area and make it her own, revealing how to get under the skin of the historic center and introducing you to the eclectic neighborhood Rione Monti just a stone's throw away from the Colosseum.
With Annie's expert guidance, you are sure to experience the pulse of fashion and shopping culture in Rome.